Misao Jo is the founder of SAORI Weaving. First time I read SAORI book  I quite didn't understand it. While I was reading more and researching  more about it, I came to be impressed by the whole philosophy. After leaning traditional weaving with 4 harness loom I attempted SAORI technique by myself when I was living in Michigan.  I was not sure if I was doing right. I didn't have anyone around me whom I could ask about this for.  So I wrote a letter to Misao longing for some kind of advice. I remember she called my mother in Japan to let her know about a TV or radio program she was in. Also, she wrote back to me quickly with her hand writing. This was 18 years ago. I was so moved by her passion and sincere response. I am sure I wrote back to her again.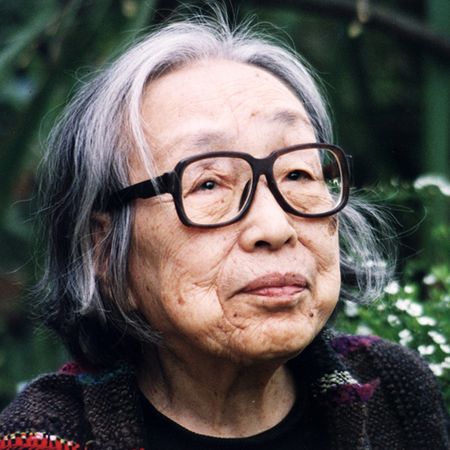 When I moved back to Kyoto, Japan in 1996, I started learning SAORI. It was a great time for me to escape from taking care of a baby to enjoy my hobby. Eventually, I took this more serious and decided to take this art with me when I move back to US in future. While I was living in Kyoto, I have attended Misao's lecture and SAORI events to know more about her. She was a typical Kansai(Osaka region) lady who was very friendly and had a great sense of humor.  When I told her that I was going to start my studio in US, she immediately grabbed me and made me sit down next her. She burst out SAORI philosophy for a long time. She also told me how well SAORI was accepted at VSA conference in Washington DC  and emphasized that SAORI philosophy could be understood to people in foreign countries since it had universal quality. I was so touched by her passion and responsibility at that time. When I was taking SAORI classes in Kyoto, she was busy writing, having lectures and attending events all over Japan and beyond.
We had a SAORI kai (gathering) last Saturday at the studio. There were 14 people attended age 18 to 82. We had a birthday cake for our great teacher Misao Jo who turned 100 on this day. I felt so fortunate to celebrate her 100th birthday at my studio with my studio members.
We had a delicious potluck supper, show and tell and a short video of Misao. Here are some scenes from it.